Do You Have A Project We Can Help With?
Southeast Licensed Structural Engineers
We're proud to be Atlanta's newest, 100% women-owned and women-managed structural engineering firm. 
You may not recognize our name, but you'd recognize our work. We've been around the block for years, working with the Southeast's best architects, communities, institutions, developers, and contractors. Learn more about our team and connect with our leadership.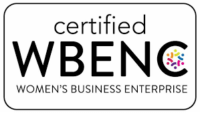 Shear Structural is a certified FBE (Female Business Enterprise) and certified WBE (Women Business Enterprise). We are licensed to perform Structural Engineering in the following states: Alabama, Arkansas, Florida, Georgia, Louisiana, Maryland, North Carolina, South Carolina, Tennessee, Texas, and Virginia
Planning
From evaluation to studies and analysis, we can help you determine which course of action is best for your project.
Design
From wood to steel to concrete - our team has over 45 years of experience in structural engineering design.
Construction Administration
We'll work with your Contractor to ensure proper processes & approach
Shop Drawings, Details & More
Investigation
With decades of experience in structural engineering, let our team handle your evaluation and rehabilitation.
A Force in Structural Engineering
You may not recognize our name, but you'd recognize our work. We've been around the block for years, working with the Southeast's best architects, interior designers, developers, and contractors. We're proud to be Atlanta's newest structural engineering firm. We look forward to working with you! -Shear Structural